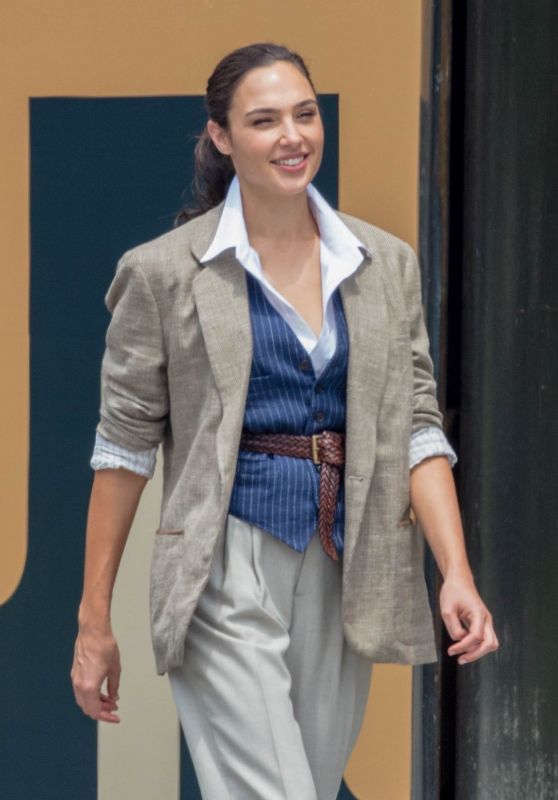 An alluring glimpse of the filming of "Wonder Woman 1984" in Georgetown on June 13, 2018, showcases the mesmerizing bond between Gal Gadot and Chris Pine, hinting towards a magnificent movie experience.
The front page of some of the top newspapers across the globe are highlighting the chemistry between Gal Gadot and Chris Pine as they work together on the set of "Wonder Woman 1984" in Georgetown. The article is an insight into how the two talented actors bring the characters of Wonder Woman and Steve Trevor to life, building up the hype and excitement for the movie. Readers can delve into the captivating world of filmmaking through the behind-the-scenes look at this highly anticipated blockbuster.
As you read through the article, it takes you into the wonderful friendship that Gadot and Pine have on set. It emphasizes their charm and connection that emanate from their partnership. The piece becomes a tribute to the magic of movie-making, with Georgetown as the perfect background for a story of bravery, romance, and excitement. This journey encourages readers to immerse themselves in the excitement of the upcoming film, "Wonder Woman 1984," where Gal Gadot and Chris Pine join forces to create an enchanting movie-going experience that takes you beyond time and space, into a world of superheroes and amazement.