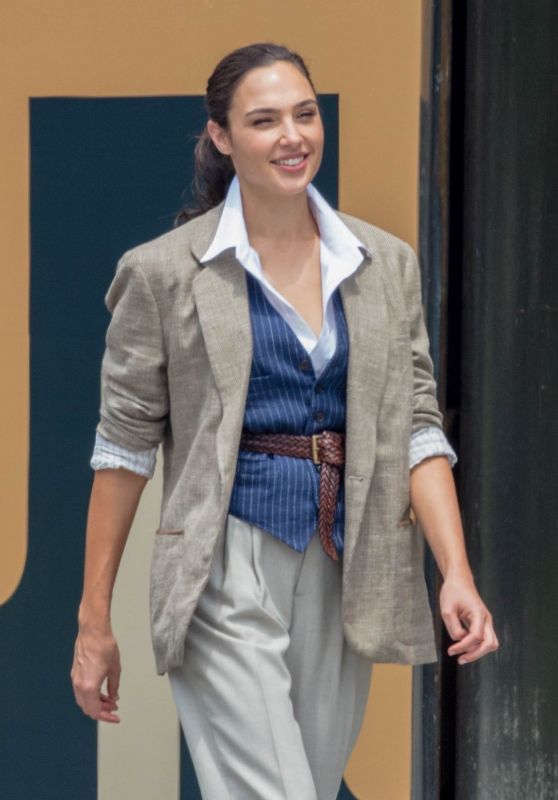 In a mesmerizing snapshot from the set of "Wonder Woman 1984" in Georgetown on June 13, 2018, Gal Gadot and Chris Pine ignite the screen with their enchanting chemistry, promising a cinematic spectacle.
On the illustrious pages of the world's most renowned newspapers, the headline declares, "Gal Gadot and Chris Pine Spark Magic on 'Wonder Woman 1984' Set in Georgetown! ✨🎬" The article captures the dynamic duo as they bring the iconic characters of Wonder Woman and Steve Trevor to life, creating an atmosphere of anticipation and excitement. Readers are invited to witness the behind-the-scenes enchantment that contributes to the cinematic allure of this blockbuster.
As the article unfolds, it delves into the on-set camaraderie between Gadot and Pine, highlighting the charisma and synergy that radiate from this pairing. The feature becomes a celebration of the movie-making magic, where Georgetown serves as the backdrop for a tale of heroism, love, and adventure. This exploration invites readers to revel in the anticipation of "Wonder Woman 1984," where Gal Gadot and Chris Pine unite to weave a cinematic spell that transcends time and transports audiences into the world of superheroes and wonder.