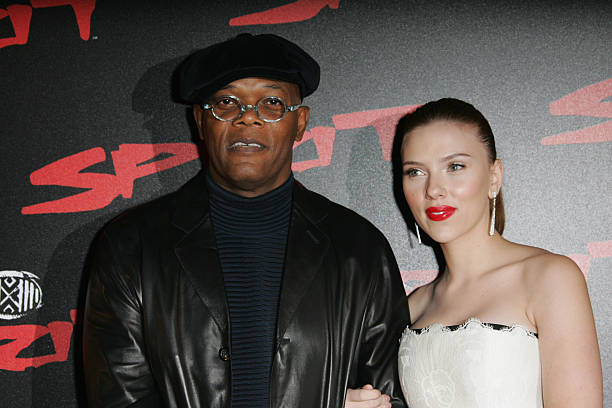 In a dazzling display of Hollywood glamour, Samuel L. Jackson and Scarlett Johansson graced the Paris premiere of "The Spirit" at the esteemed Gaumont Marignan Theatre on December 9, 2008. The red carpet affair, held in the heart of France, became a visual spectacle as these two iconic stars captivated audiences with their presence.
The Gaumont Marignan Theatre, steeped in cinematic history, provided a fitting backdrop for the premiere, where Jackson and Johansson radiated star power. Their joint appearance marked a convergence of talent, as the seasoned actor and the rising star shared the spotlight, drawing attention from fans and media alike. The pair, known for their dynamic on-screen collaborations, brought an air of anticipation to the premiere, adding an extra layer of excitement to the already glamorous event.
As flashbulbs illuminated the night, capturing every detail of the actors' red carpet moments, the Paris premiere of "The Spirit" became a memorable chapter in the cinematic journey of both Jackson and Johansson. The film, directed by Frank Miller, gained heightened attention due to the formidable ensemble cast, with Jackson and Johansson contributing to the star-studded allure of the event.
The newspaper headlines echoed the sentiment of a night filled with Hollywood magic, highlighting the international allure of the film industry. Samuel L. Jackson and Scarlett Johansson's joint appearance in Paris stood as a testament to the global impact of cinema, where stars from different corners of the world converge in a celebration of storytelling and artistic collaboration. The images captured at the Gaumont Marignan Theatre on that December night remain etched in the annals of Hollywood history, symbolizing a moment when Tinseltown glamour took center stage in the City of Lights.