Jennifer Lawrence's Flower-Filled Updo Is Even Better From the Back
Just when you thought flower crowns were played out, Jennifer Lawrence shows up to a red carpet with a jaw-dropping hairstyle to make you reevaluate. OK, so she didn't wear an actual flower crown, but she did debut an updated, more elevated take on the festival staple while attending the premiere of her movie Mother!.
Instead of using a full wreath, celeb hairstylist Jenny Cho used real orchids, dahlia petals, clematis, scabiosa, and Japanese greens attached to bobby pins and placed them individually. She gave a little sneak peek at her process on Instagram where she revealed the blooms are from "legendary florist" Miho Kosuda. Swoon.
They were a gorgeous embellishment on her updo, a romantic french twist with curled strands left framing her face. Worn with a white gown, it's not hard to picture this hairstyle on a future bride. Hear those clicks? It's the sound of a million people pinning this look.
See her hairstyle from all angles, ahead.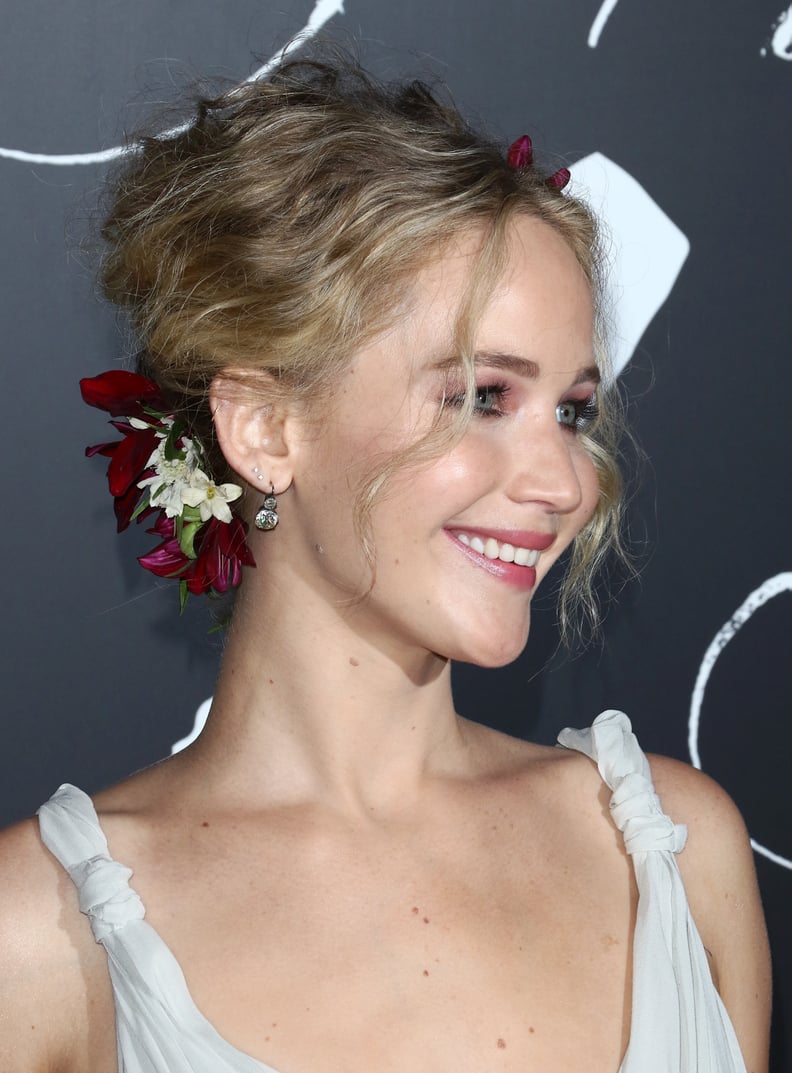 Jennifer Lawrence Wears Flowers in Her Hair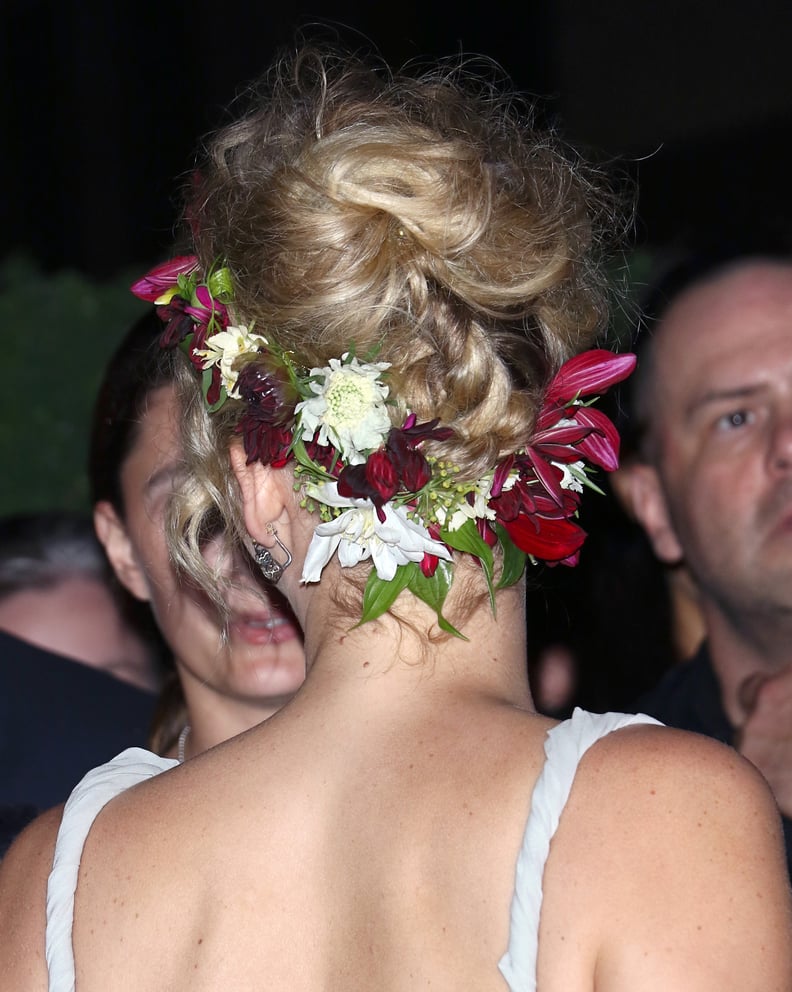 Jennifer Lawrence Wears Flowers in Her Hair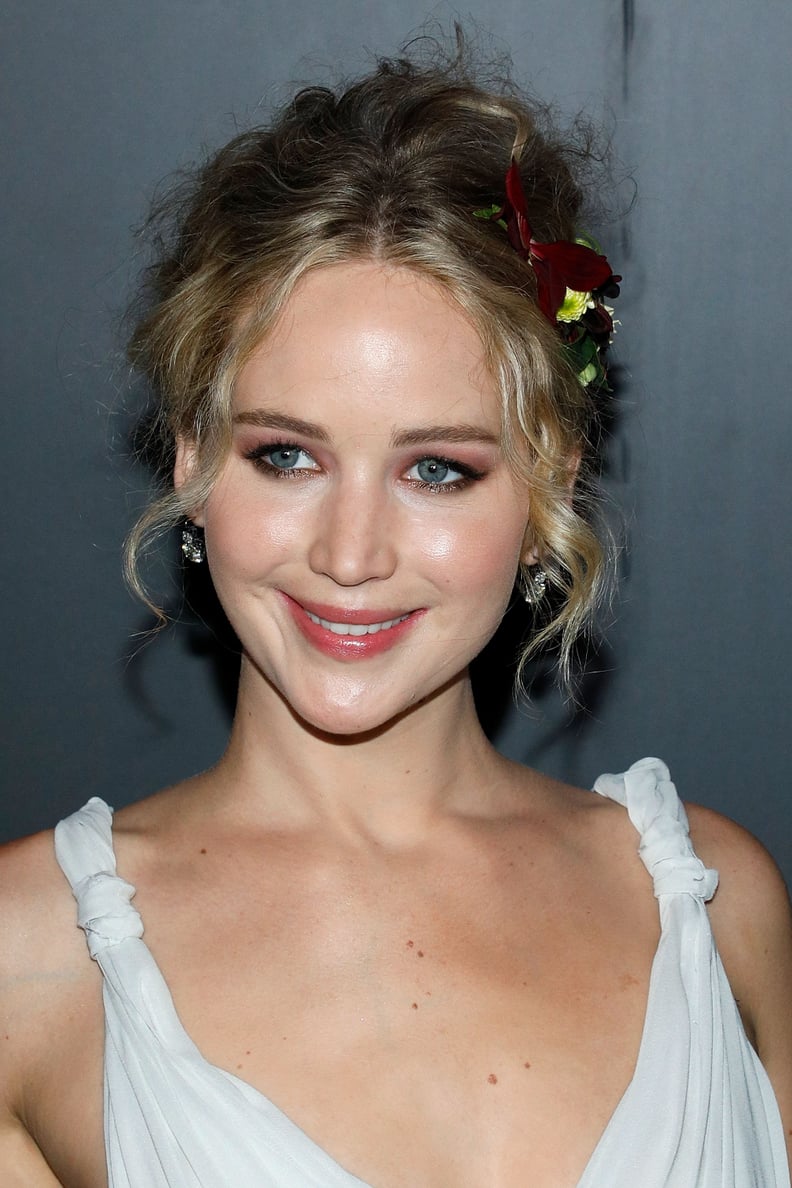 Jennifer Lawrence Wears Flowers in Her Hair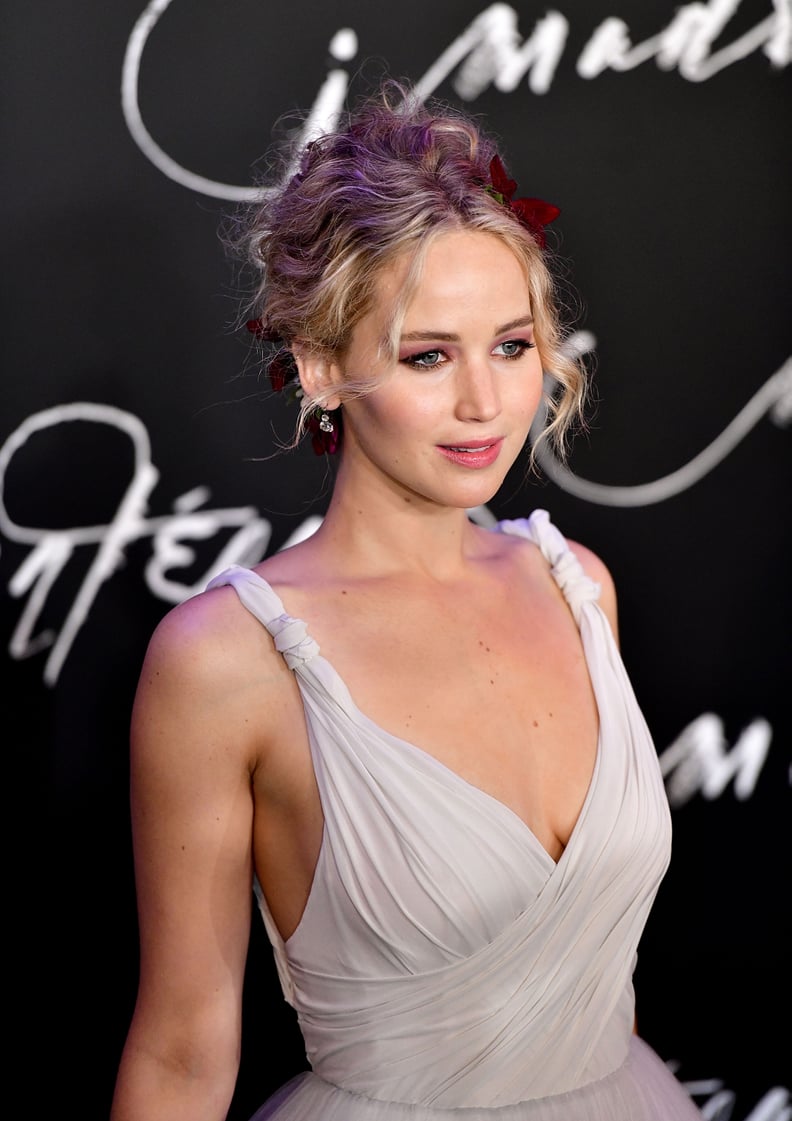 Jennifer Lawrence Wears Flowers in Her Hair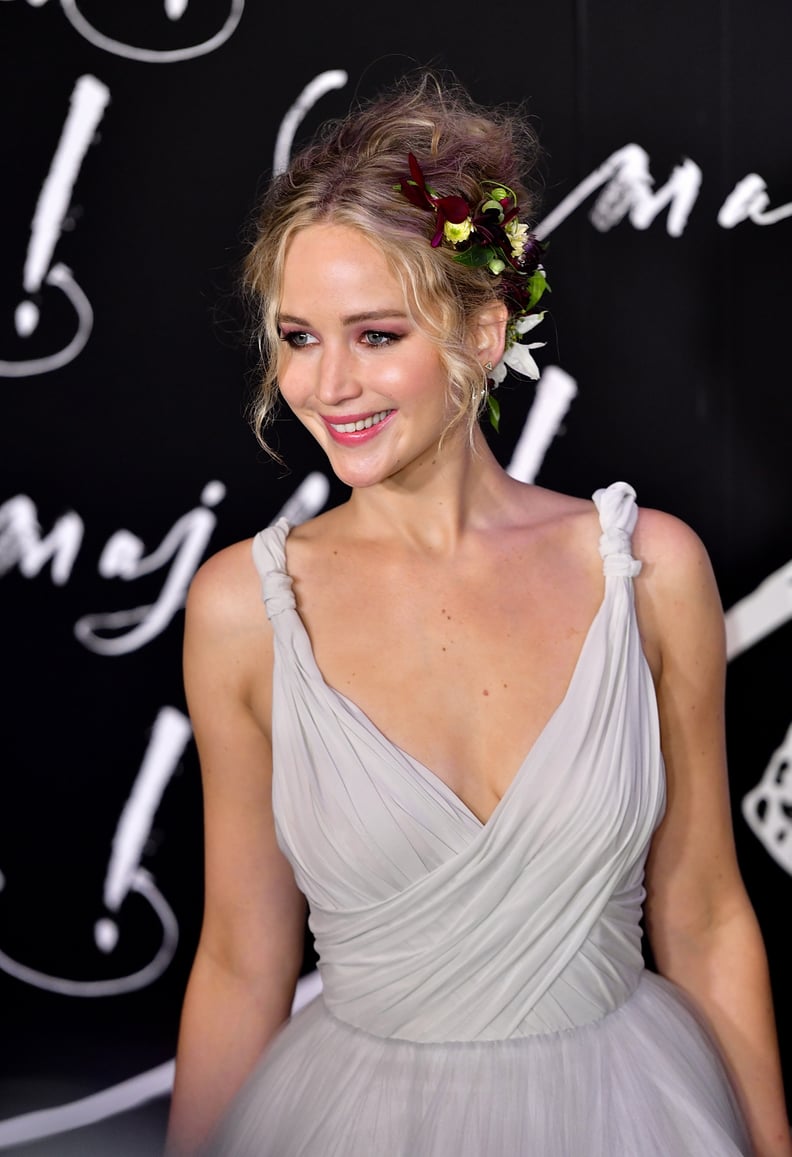 Jennifer Lawrence Wears Flowers in Her Hair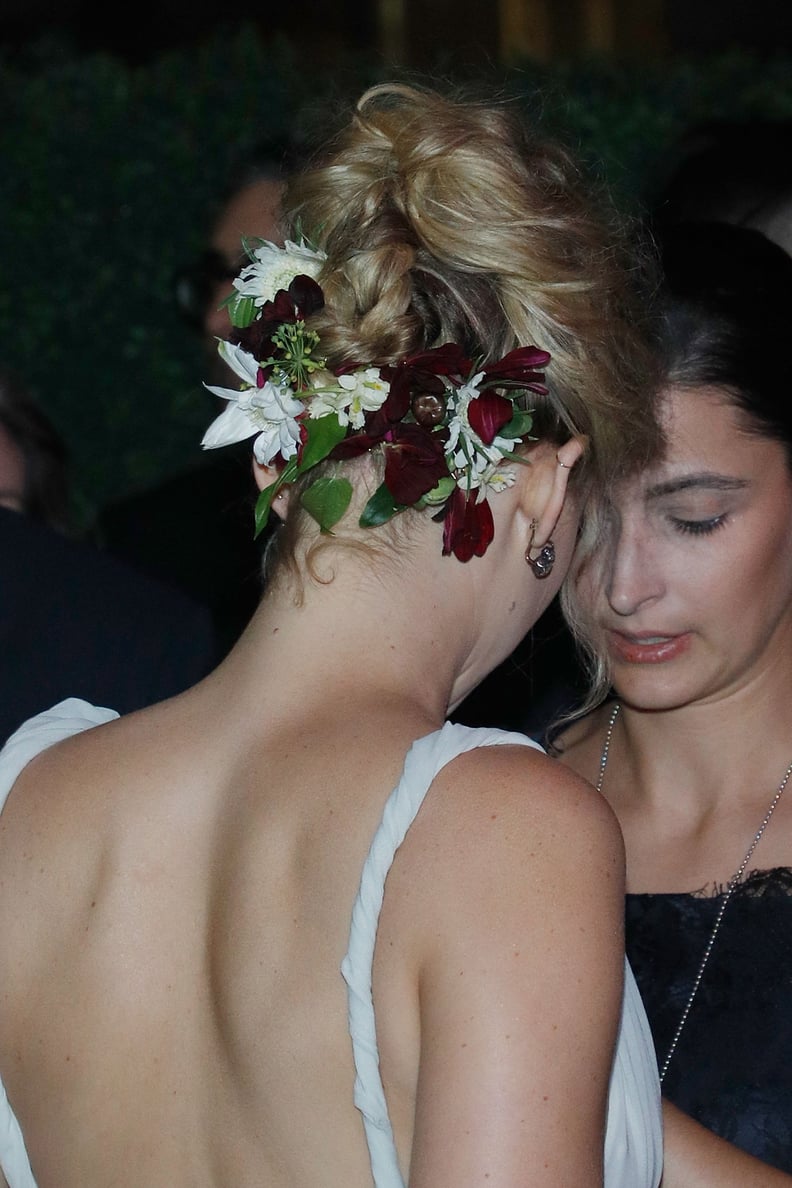 Jennifer Lawrence Wears Flowers in Her Hair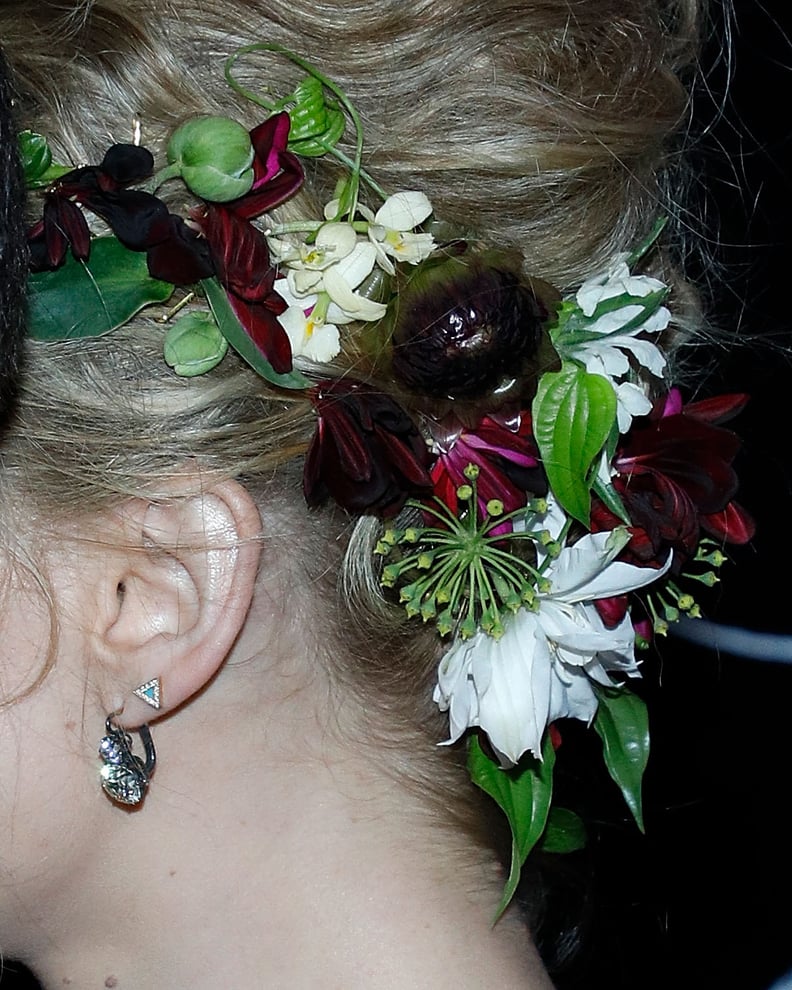 Jennifer Lawrence Wears Flowers in Her Hair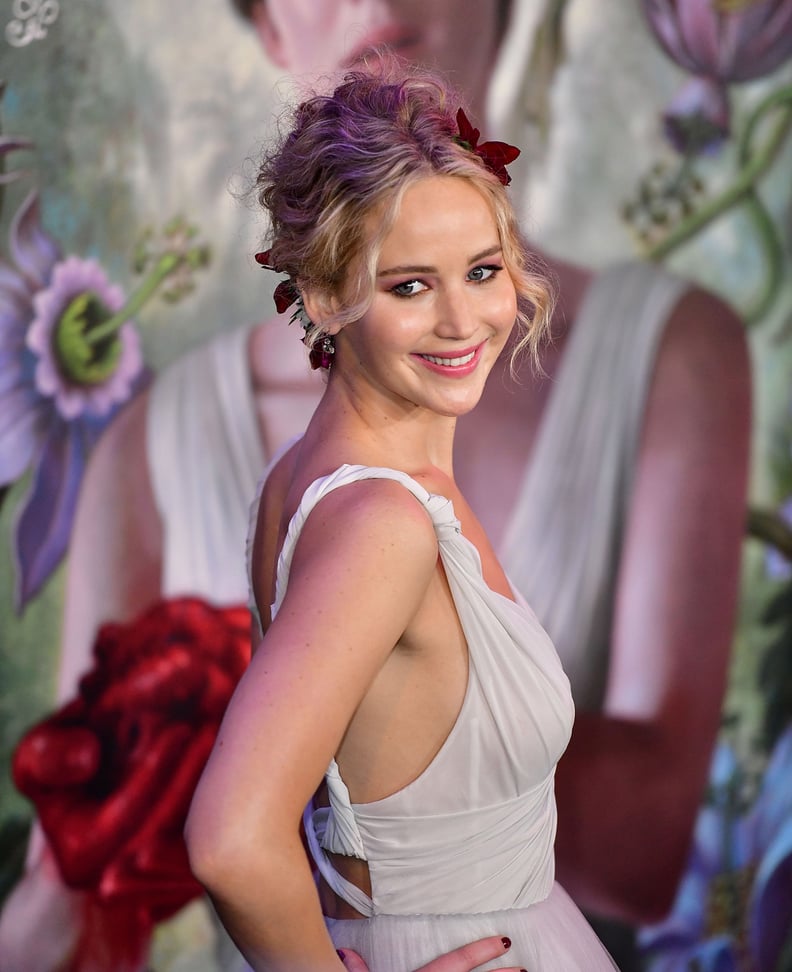 Jennifer Lawrence Wears Flowers in Her Hair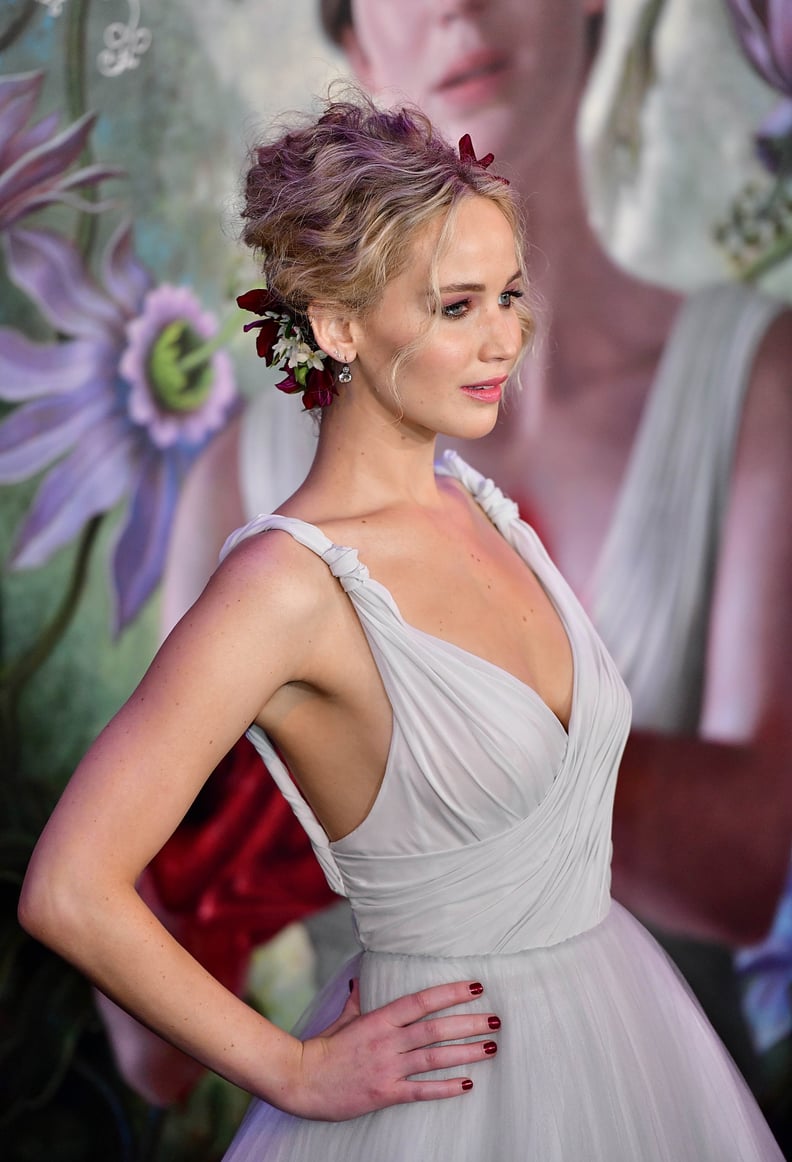 Jennifer Lawrence Wears Flowers in Her Hair