Lawrence arrived at Claridge's Hotel in London wearing a Proenza Schouler Printed Long-Sleeve Dress in red and black. (We feel pretty lucky that we scored some Proenza Schouler pieces at our fashion paradise a few years ago: Target.)
Lawrence's dress featured a gorgeous ruffle detail along the assymetrical hemline.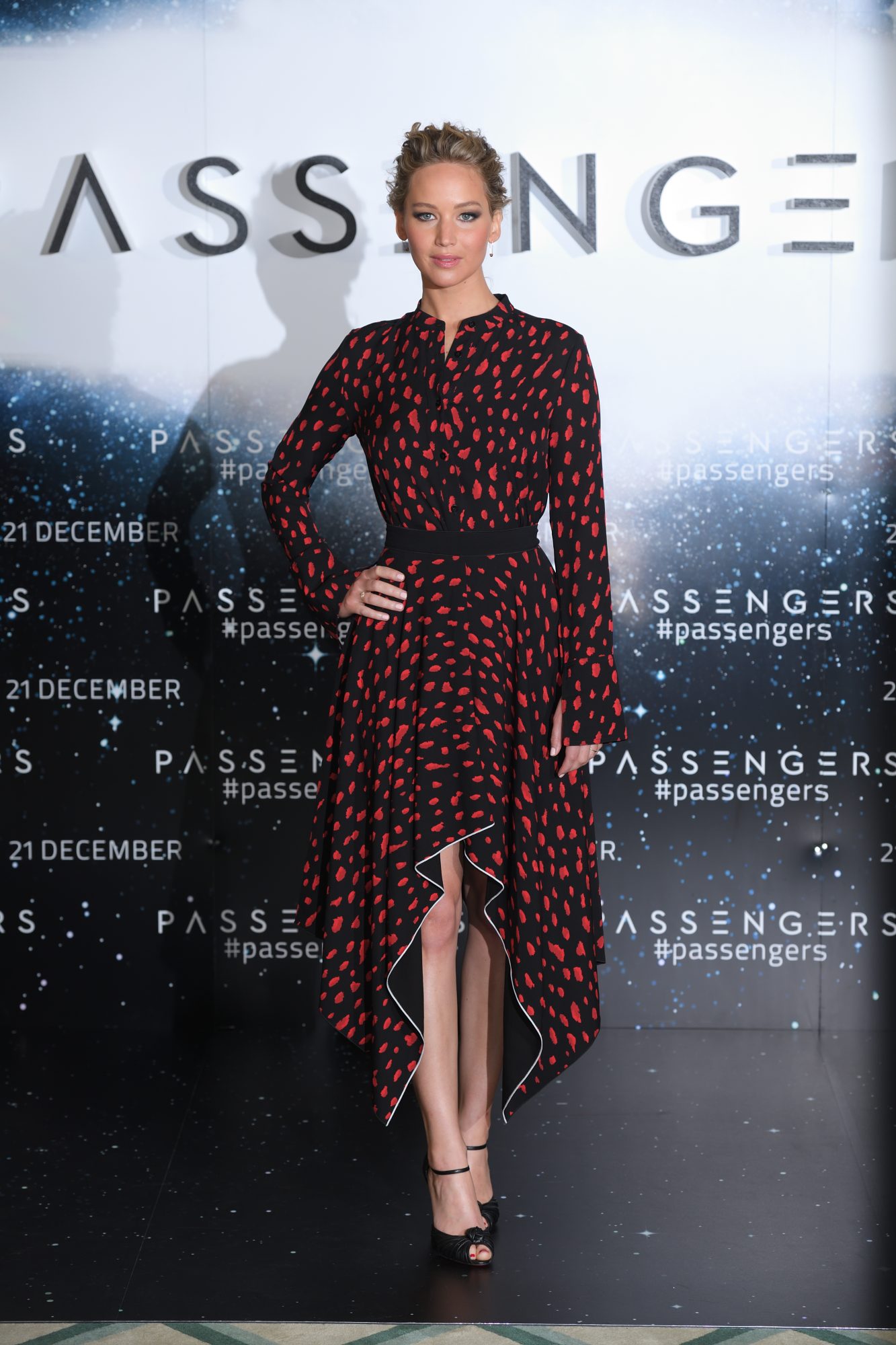 She wore her hair in a cascading french braid.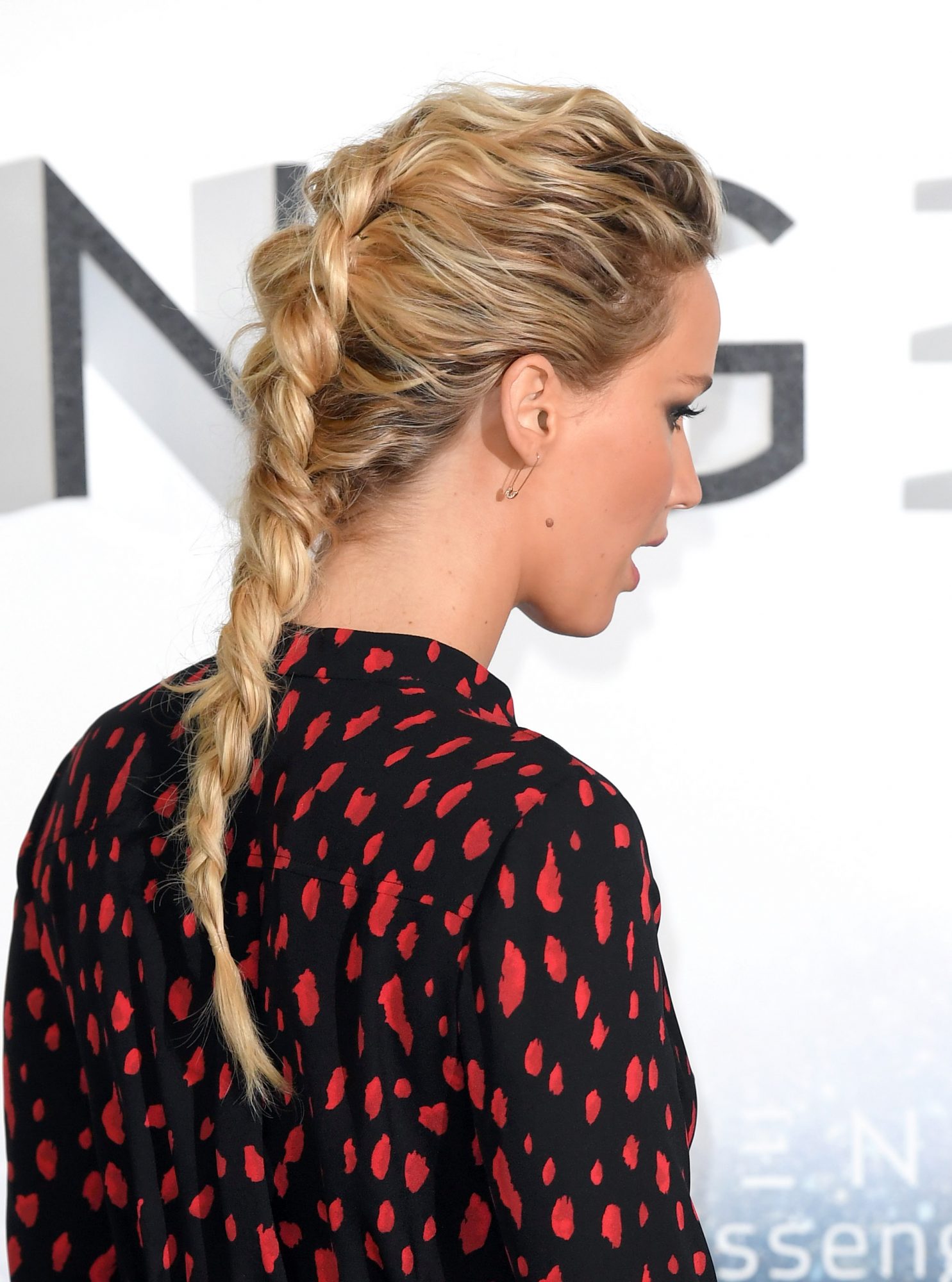 And stood tall on Christian Louboutin heels, that maybe were too big – always something hilariously awesome going on with Lawrence.