Messi did not hide his emotions when he stepped onto the podium to say goodbye to CLB Barcelona.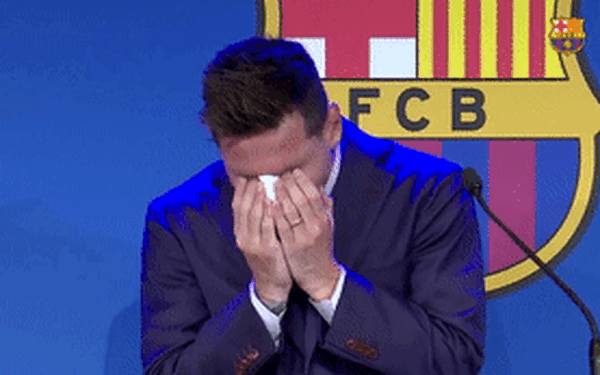 His wife gave Messi a tissue to wipe tears
Messi sobbed at the beginning of the press conference
On August 8, 8 (Vietnam time), the Argentinian superstar had a farewell press conference with Barcelona. Here, he has the opportunity to spread his heart, sharing his emotions after the turbulent days of the summer transfer window. Before the speech began, Messi was crying sobbing that many people were touched.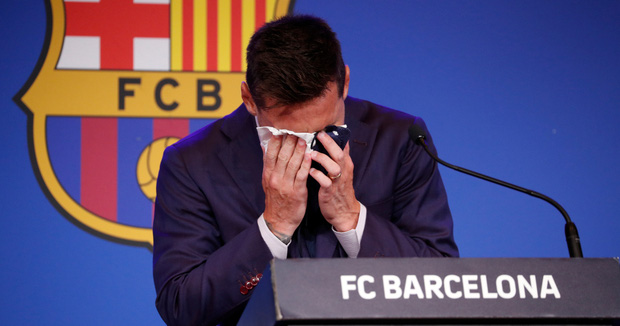 The players who competed with Messi at CLB Barca were present at the press conference very early, until El Pulga appeared, The whole auditorium got up together and gave him applause. At everyone's welcome, Messi could not hide his emotions and burst into tears immediately. The people present here continue to clap endlessly to motivate Messi. After regaining his spirit, Messi formally stated the reason why he had to leave Barca and reveal new plans for the future.
Messi parted with his Barcelona teammates
"I have spent my whole life here, ever since I was a 13-year-old boy. After more than 20 years, I will leave with my wife and 3 children. My family was sure that I would stay in Barcelona, the time we had here was wonderful. So but today, we will have to say goodbye. I am extremely grateful for everything. All teammates, former players and people who stood by me. There are many people I want to thank ", Messi choked on thanking everyone in the speech.