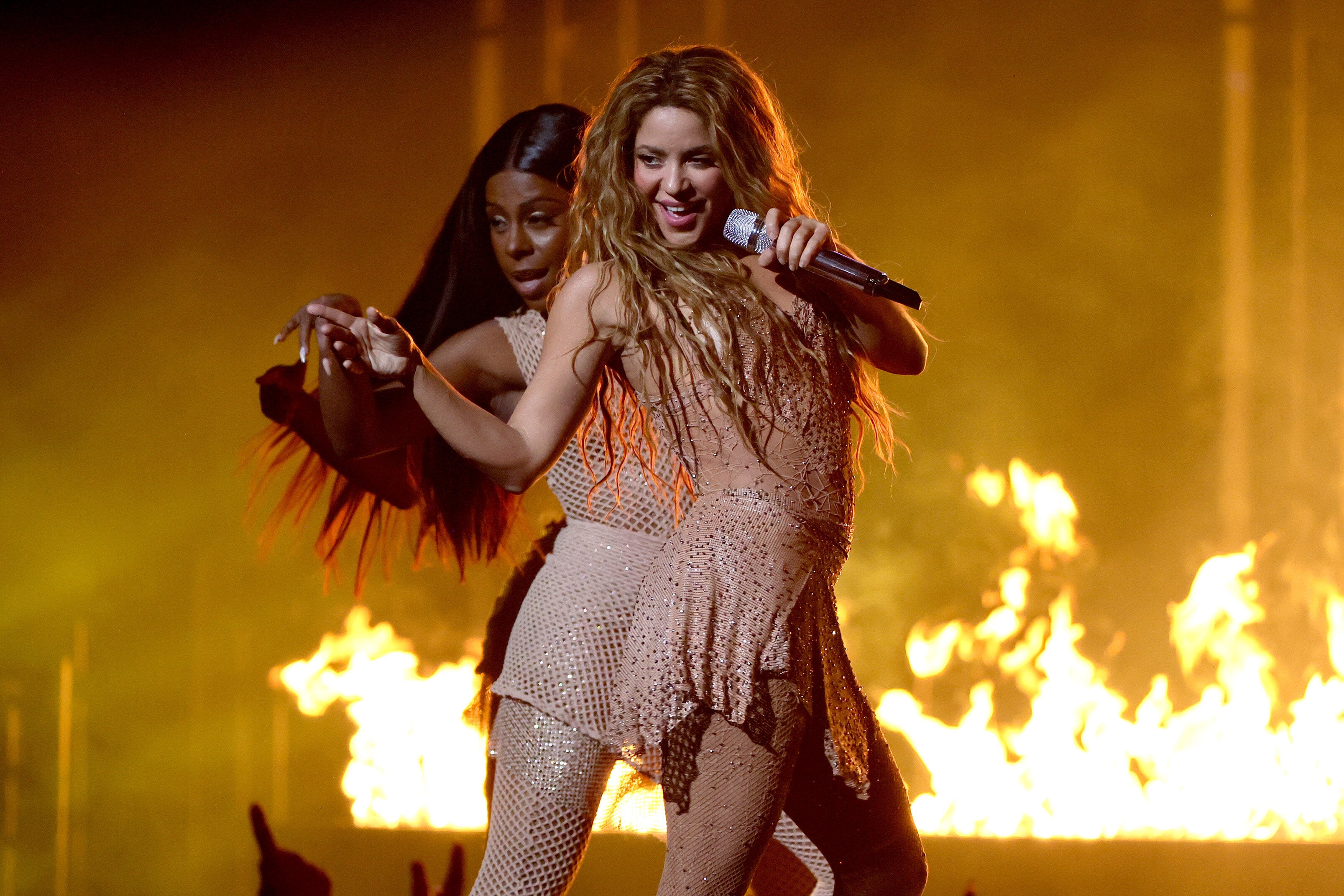 Shakira performs at the 2023 MTV Video Music Awards on Tuesday.
THEO WARGO VIA GETTY IMAGES
Shakira proved her status as an icon while making history as the first South American performer to win the coveted Video Vanguard prize during the 2023 MTV Music Video Awards on Tuesday night.
The Colombian singer, who first graced the VMAs stage back in 2002, performed a high-energy 10-minute medley of English and Spanish-language hits that included She Wolf, Te Felicito, TQG, Objection (Tango), Whenever, Wherever, Hips Don't Lie, Ojos Así and BZRP Music Sessions #53.
The crowd roared as Shakira slinkedaound stage in a champagne dress that glittered with her every move, later slipping on a metallic jacket to gyrate with a group of male dancers before walking into the crowd to sing with fans during her grand finale.
At one point, she even picked up a guitar and showed off her shredding skills.
The performance was a powerful comeback for Shakira, who said she went through the "darkest hour of my life" after breaking up with soccer player Gerard Pique, losing her father, and facing allegations of tax evasion in Spain last year. (The star is set to take trial later this year and is currently the subject of a second tax probe.)
After her big performance, Shakira took the stage to accept her award and thank MTV "for being part of my career since I was 18 years old".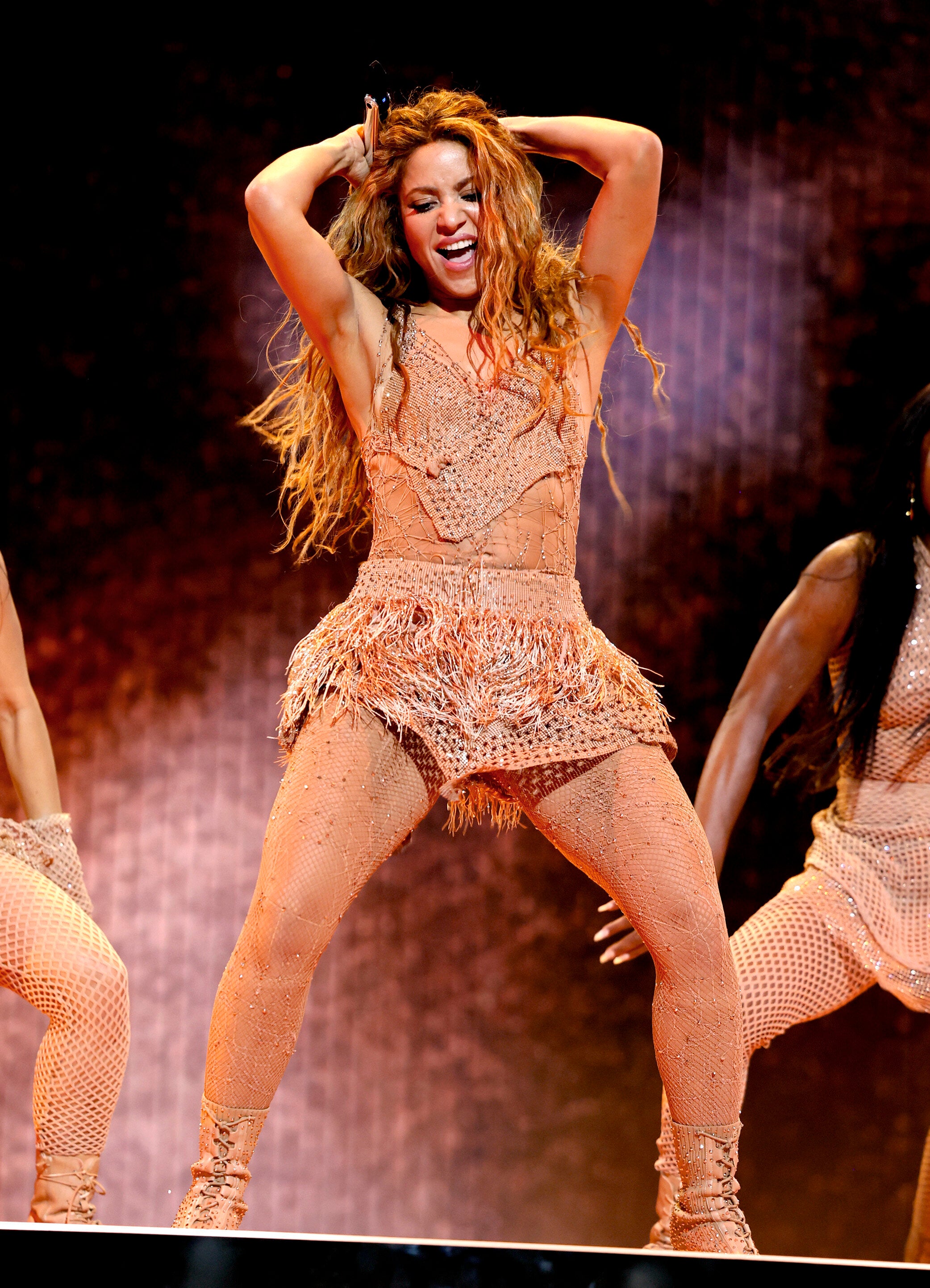 NEWARK, NEW JERSEY – SEPTEMBER 12: Shakira performs onstage during the 2023 MTV Video Music Awards at Prudential Center on September 12, 2023 in Newark, New Jersey. (Photo by Jason Kempin/Getty Images for MTV)
JASON KEMPIN VIA GETTY IMAGES
Before her big performance, Shakira dazzled in a gold Versace gown while walking the red carpet with her sons 10-year-old Milan and 8-year-old Sasha.
As a Video Vanguard Award winner, the Latin music icon joins the likes of Beyoncé, Britney Spears, Rihanna, and the evening's hostess, Nicki Minaj.
Paramount+ executive Bruce Gilmer sang Shakira praises when announcing her Video Vanguard honour last month.
Gilmer hailed her as a "true global force who continues to inspire and influence the masses with her unique, musical prowess. She's a trailblazer for women around the world one of the first artists to lead the globalization of Latin music".
He added, "Her massive impact across the musical landscape will be long lasting as she continues to create and entertain at the highest level."
Along with her new Video Vanguard Award, Shakira has earned four previous Moon Man trophies, including an additional win on Tuesday night.