On December 13, 2021, Hollywood stars Tom Holland and Zendaya graced the Los Angeles premiere of Sony Pictures' highly anticipated film, 'Spider-Man: No Way Home.' The red carpet event was a glamorous affair, with the lead actors stealing the show with their presence and style.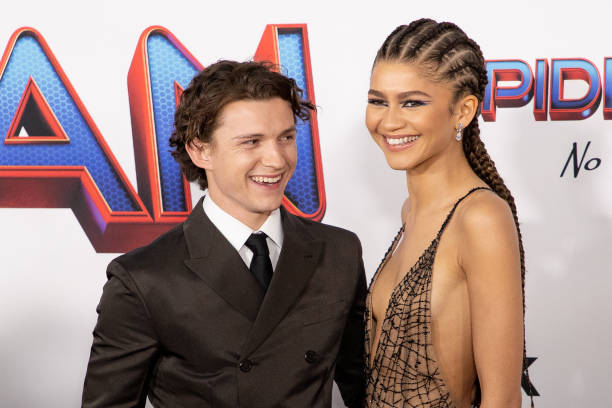 Tom Holland, who reprises his role as Peter Parker (Spider-Man) in the film, looked dapper in a classic black suit. Zendaya, who plays MJ (Michelle Jones), dazzled in a striking two-piece outfit, turning heads with her elegance and fashion-forward choice.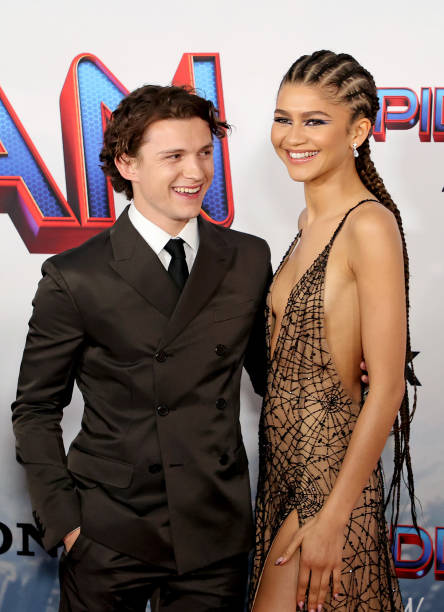 The premiere was a star-studded gathering, with fans and fellow celebrities eager to catch a glimpse of the beloved stars. 'Spider-Man: No Way Home' marked a significant moment in the Marvel Cinematic Universe, as it promised to bring together characters and storylines from multiple dimensions.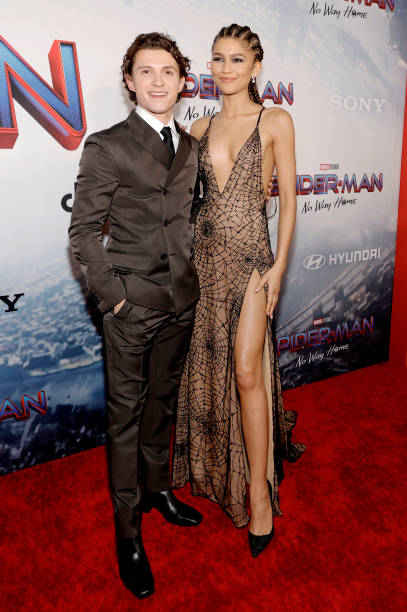 The chemistry between Tom Holland and Zendaya, both on and off the screen, has been a subject of much fan adoration. Their joint appearance at the premiere only added to the anticipation and excitement surrounding the film.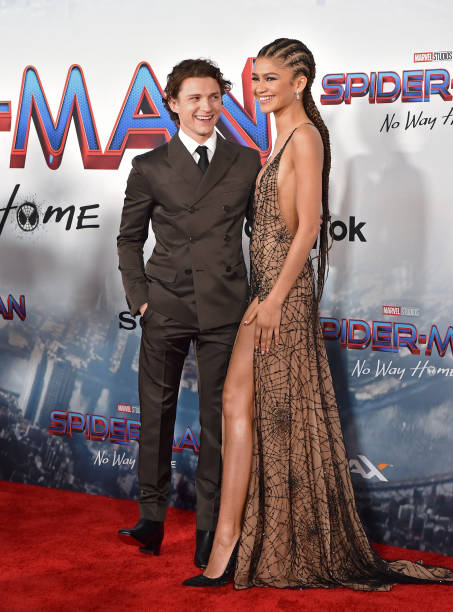 'Spider-Man: No Way Home' received widespread attention and acclaim, making the Los Angeles premiere a fitting celebration of the film's success. The presence of Tom Holland and Zendaya added an extra layer of glamour to the event, making it a night to remember for fans and the entertainment industry alike.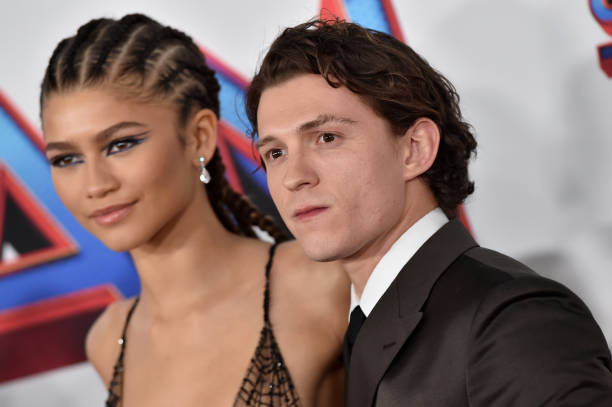 The Los Angeles premiere of 'Spider-Man: No Way Home' with Tom Holland and Zendaya showcased not only the film's significance but also the star power and charm of the lead actors. It was a memorable evening that highlighted the cultural impact of the Spider-Man franchise and the excitement it continues to generate.